Work Details
Announcement
2017
mixed media on canvas
48 X 36
Inventory ID: #1857
About Carol Gove
Carol Gove works out of her Santa Fe, NM studio as an abstract mixed media collage artist. She has a BS from the University of New Hampshire and studied at the DeCordova Museum School in Boston. She has exhibited in numerous solo and group exhibits over the last 20 years.
Her paintings and collages are exhibited nationally at Gebert Contemporary in Scottsdale, Stremmel Gallery in Reno and online at Abmeyer + Wood Fine Art. She is a member of the DeCordova Museum Corporate Art Program and The National Association of Women Artists in New York. Her work can be found in public collections including the Federal Reserve Bank in Boston.
She has been accepted in many nationally juried shows including a 100 year retrospective exhibit "In Context: Collage & Abstraction" at the Pavel Zoubok Gallery in New York. This exhibit included contemporary artists as well as master work by Kurt Schwitters, Robert Motherwell, Lee Krasner and more. She has also exhibited in museum groups shows in the Boston area at the DeCordova Museum, the Danforth Museum, and the Whistler Museum of Art.
In addition to working in her studio, Carol is a dedicated volunteer. Currently she is helping out at Kitchen Angels in Santa Fe. Before that, she dedicated over 15 years as a volunteer in animal rescue. She is the former VP of Operations and Board Member at Felines & Friends in Santa Fe. Previously, she was the Assistant Director at a cat shelter in MA. She also has donated her artwork to many non-profit causes including The Human Rights Campaign, Crotched Mountain Rehabilitation Center in NH, Citizens for Affordable Housing in Boston, The NH Institute of Art, and the Contemporary Art Forum in Phoenix.
All Works by Carol Gove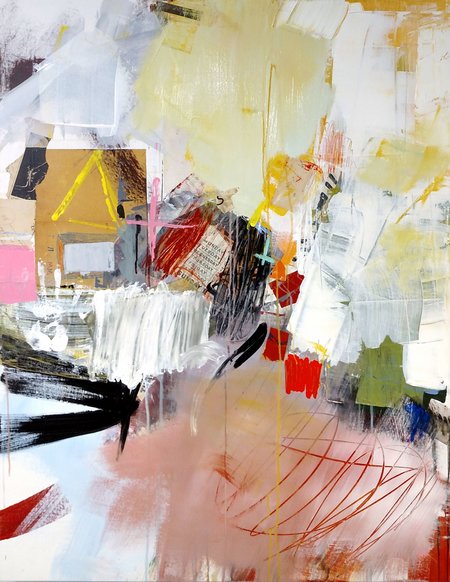 Announcement
2017
mixed media on canvas
48 X 36
Inventory ID: #1857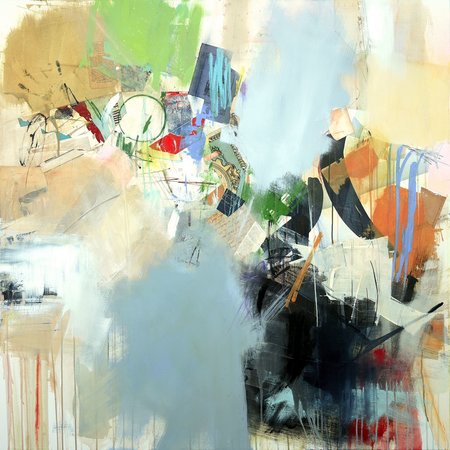 Passage
2022
m/m on canvas
48 X 48
Inventory ID: #3395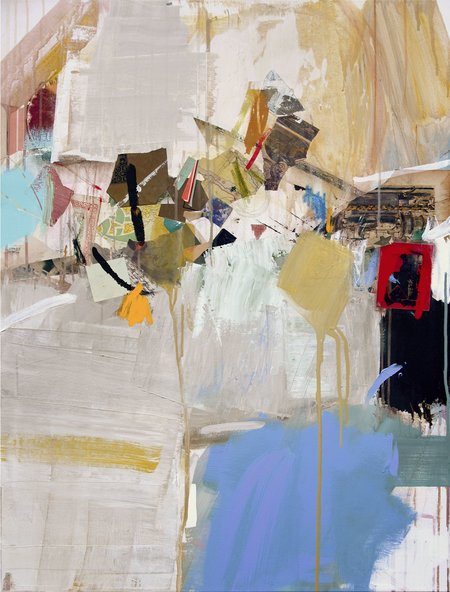 Navigation
2022
m/m on canvas
40 X 30
Inventory ID: #3396
$5,600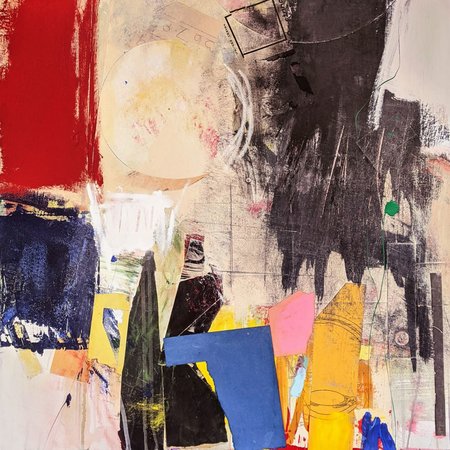 Picnic by the Moon
2022
m/m on canvas
24 X 24
Inventory ID: #3397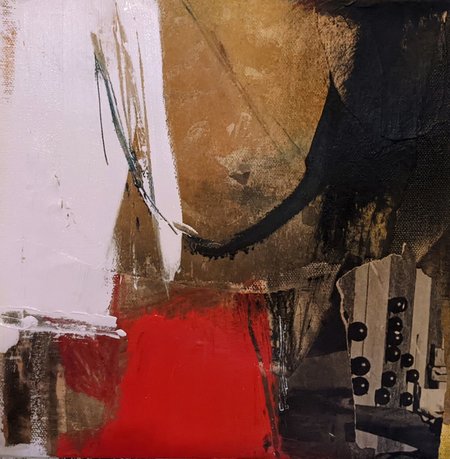 Gathering
Inventory ID: #3399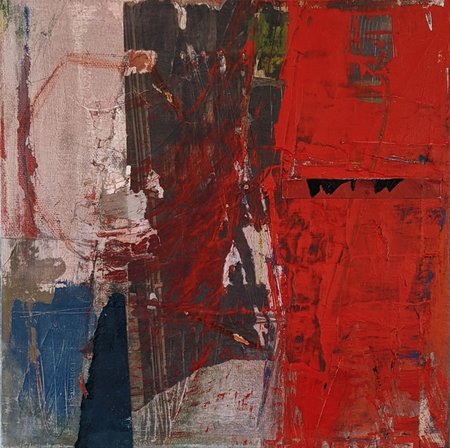 Compromise
2022
m/m on canvas
10 X 10
Inventory ID: #3400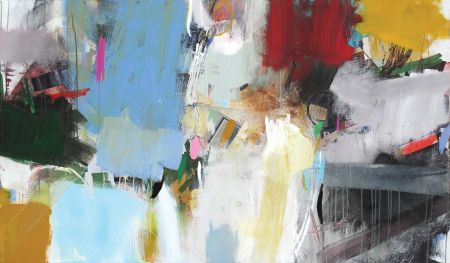 Tend to Me
2022
m/m collage on canvas
36 X 60
Inventory ID: #3447