Work Details
Grandma's Teacup 3
2022
m/m and resin
Inventory ID: #3499
About Diana Vurnbrand
Diana Vurnbrand was born in Lima, Peru in 1968. She spent 1990 at the prestigious Bezalel Academy of Arts and Design, simultaneously studying art history at the Hebrew University of Jerusalem. In 1992 she obtained her photography degree at the New England School of Photography in Boston. By 1994, she established her studio in Lima, specializing in portrait photography.
In 2005, Vurnbrand started venturing into artistic and decorative photography, collaborating with the best-known interior decorators in Lima. She has since participated in many important art exhibitions in Lima and Miami, Florida.
Through her portraits of women and surreal landscapes, Vurnbrand strives to create an atmosphere of romance and nostalgia. She uses a combination of photographic techniques and resin sculpture.
"With my work, I hope to convey the tension between the passage of time and impermanence through my memories, dreams and nostalgias," Vurnbrand says. "Did I live my memories or did I dream them? I often use the image of the butterfly, a symbol of change and the ephemeral. It also reminds me of Chuang-Tzu's parable. In it a man dreams of being a butterfly, but when he wakes up, he wonders if he is a human who dreamed of being a butterfly or if he is a butterfly dreaming of being a human."
Vurnbrand lives and works in North Miami Beach.
All Works by Diana Vurnbrand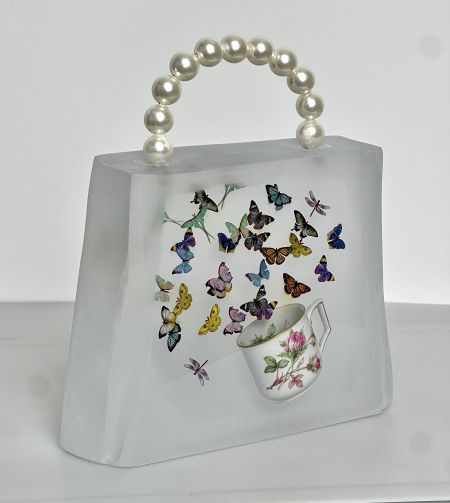 Grandma's Teacup 3
2022
m/m and resin
Inventory ID: #3499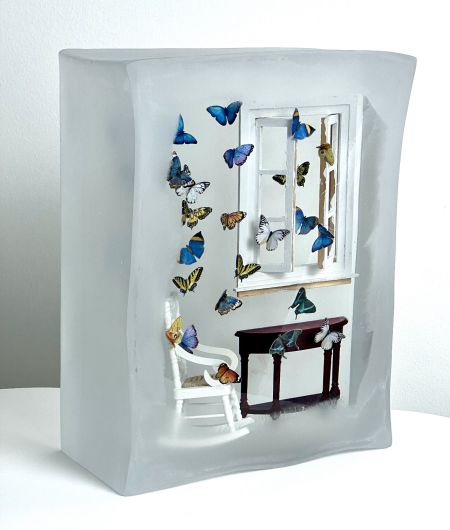 Childhood Memories
2023
m/m and resin
11 X 9 X 5
Inventory ID: #3619